For the next few weeks I'll be anxiously awaiting Debbie Diller's newset book,
Math Work Stations
. Until I get the book in my hands I'm closely following a group of bloggers who are reading and blogging about this book. Mrs. Wills has read and reviewed the first 2 chapters and I'm linking up to share my organization of materials. Click over to her blog to link up or check out others who have.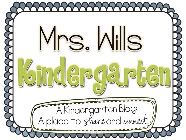 I've tried a few different ways of storing math games for stations. At first I stored games in a file box and put them out in these drawers as I introduced them.
Each drawer is labeled with the skill that is addressed. Unfortunately, these drawers are too hard for the kids to put back in correctly and they always end up off track and I have to help with clean up everyday (which is not what I want to be doing!). So this year I just stored the games in these drawers and as I introduced them I took them out of the drawer and put them out in white dish pans on a shelf for the kids to choose from.
I also keep other manipulatives such as geoblocks, linking cubes(I have about 3 different kids), counting chips, and pattern blocks in the drawers below, some were empty in this picture since they were in use in a dish tub at the time. And yes, there is one drawer of plain blocks that are only used on indoor recess days (and are always the most popular indoor activity).
Next year I am excited to be focusing on math and science. I'll be trading classes with another teacher who will teach reading to both of our classes reading while I teach math and science to both. I really want to get all things math super organized and set up over this summer so I can be a complete math guru next year! I'm looking forward to reorganizing my games and activities and getting more ideas from all of you!